[Click on images to view articles]
---
In Journals
---
---
---
---
---
---
---
---
---
---
---
Submitted

N. Lahaye,
J. Gula
&
G. Roullet
Internal tide cycle and topographic scattering over the North Mid-Atlantic Ridge
Submitted

A. Smilenova,
J. Gula
,
M. Le Corre
&
L. Houpert
A persistent deep anticyclonic vortex in the Rockall Trough sustained by anticyclonic vortices shed from the slope current
Submitted

C. Buckingham, X. Carton,
J. Gula
&
C. De Marez
The role of curvature in modifying frontal instabilities
Submitted
---
In proceedings

A. Dagallier, S. Cheinet, D. Juve, A. Ponte and
J. Gula
(
2019
)
Travel times in complex environments
Proceedings of the 23rd International Congress on Acoustics, 9-13 september 2019, Aachen, Germany.

M. Le Corre,
J. Gula
,
A. Smilenova and L. Houpert
(
2019
)
On the dynamics of a deep quasi-permanent anticylonic eddy in the Rockall Trough
24ème Congrès Français de Mécanique, 26-30 août 2019, Brest, France.
J. Gula
and V. Zeitlin
(
2010
)
Instabilities of buoyancy driven coastal currents and their nonlinear evolution in the two layer rotating shallow water model. In Mathematical Theory and Modelling in Atmosphere-Ocean-Science. Eds. A. J. Majda, B. Stevens and R. Klein. Mathematisches Forschungsinstitut Oberwolfach, Report No. 34/2010.

J. Gula
,
R. Plougonven and V. Zeitlin
(
2007
)
Ageostrophic instabilities of a front in a stratified rotating fluid
18ème Congrès Français de Mécanique. Grenoble, France, August 27-31, 2007.

G. Wake,
J. Gula
and G. Ivey
(
2004
)
Periodic Forcing of Baroclinic Basin-Scale Waves in a Rotating Stratified Basin
15th Australasian Fluid Mechanics Conference, The University of Sydney, 13-17 December 2004, CD Rom: AFMC00097.
---
Thesis

Instabilités agéostrophiques des écoulements baroclines dans l'atmosphère et dans l'océan et leur évolution non-linéaire
Soutenue le 22 octobre 2009 au Laboratoire de Météorologie Dynamique.
Also available on TEL.
HDR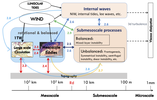 Mesoscale and submesoscale turbulence in the presence of topography
Defended Jan 16, 2020 at IUEM.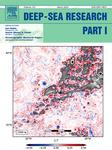 ---
---